2018 Workshops
Announcing our NEW Corporate Leadership and Team Building Program! We have spent the cold winter months developing a  program specifically aimed at improving the conversations that go on in organizations to build better relationships. The quality of the relationships within an organization is directly related to the quality of its culture. And the best part of this NEW Corporate Program is that the horses allow us to customize it to YOUR organization/corporation! To book your no obligation Discovery Session to find out how we can help your organization get fast insights and big results (just like the horses), contact us at 613-277-4402.
*******
Master Your Mental Game of Golf… with horses! We've partnered with Dr. Emma J. Stodel to help you uncover your mental barriers on the course and play your best game more often. Sign up for this one and see your scores drop! Contact us at 613-277-4403. 
Upcoming workshop 2018 dates:  June 23 & 26; July 14; Aug 11; Sept 8.
Or get a group of 5+ together and set your own date. Individual sessions also available for golfers, as well as other athletes and performers (musicians, actors) looking to enhance their performance through mental skill development (Photo galleries: Aug, 2017 | May, 2018). Read about one of the participants' experience at  https://www.annedebutte.com/mastering-mental-game/
*******
Special Summer Offer – finding it hard to carve out time for yourself? We have the answer at an great price! 1-hour laser coaching sessions with our four-legged coaches to help you gain fast insights that will inspire you to do better and live better. Call us at 613-277-4402.
*******
Are you ready to retire? Feeling overwhelmed, scared? Not sure of your next move? Introducing our new Retirement Package!
*******
We are also offering "The Art of Be-ing: Living Your Heart's Desire" workshop.  2018 dates to be announce soon!
Existing Clients – Benefits – we heard you! Check out the substantial discounts for our existing clients that offer on-going support.
NEW! – If you truly want to immerse yourself in nature why not stay with us! Comfortable accommodation available on-site for all our workshops (3 bedrooms with double beds) as well as meals. Ask for availability and pricing when you register.
Awards
50 Over 50 Awards:
We are proud to announce that we were one of the winners of the 2017 Wise 50 Over 50 Awards! This award was given to recognize the contributions of entrepreneurs who started their businesses when over the age of 50. You can read more about it at http://www.50over50awards.ca/…/marlene-armstrong-maureen-d…/
The award was presented at the Start-Up Canada event at the Shaw Centre in Ottawa on October 19th, 2017.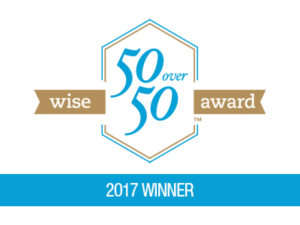 *******
SilverEco Awards and Ageing Well International Awards:
We have been nominated for the SilverEco Awards and Ageing Well International Awards!
Your vote counts! Please cast your vote before March 7th in support of our nomination at http://www.silvereco.org/awards/vote-for-your-candidate/ You will find us listed under the Selected Candidates button…. we are among very good company from organizations all around the globe who are providing programs and services to the silver economy. Unbridled Coaching has been retained as a nominee for our Retirement Coaching package.
Thank you everyone for your votes! We were truly touched by all your support! While we did not win the actual SilverEco Award we were very honoured to have been nominated for such a prestige global award!
*******
Other News
James French, the pioneer for the Trust Technique, a seasoned animal communicator and Reiki Master, based in England, who travels the world working with humans and animals, visited Unbridled Coaching in October 2017!
James, along with his partner Shelley Slingo, introduced us to the principles and practical application of the Trust Technique. Watch this video to see what they were up to last year.
While we are scheming to have them return soon, see what James and Shelley are up to in 2018
~~~~~~~~~
Equus Coaching is a unique and highly effective coaching service offered by two recognized Ottawa motivational and leadership coaches, Marlene Armstrong and Maureen Donoghue. It draws on the instincts and wisdom of horses to provide a greater sense of self, as well as social awareness.
The Unfiltered Truth Horses always react in an extremely authentic and intrinsically honest way – without judgment. With horses, there is an immediate and visceral reaction that speaks to your strengths, your weaknesses and your overall effect on others. Your body language and tone speak volumes; by becoming more aware of this effect and the emotions that drive it, you will be better equipped to take charge of your life and the directions you set.
An Awakening While this practice is fairly novel to Canada's Capital Region, it has been gaining increased attention and recognition around the world. Seeing yourself through the eyes and soul of a horse is  the first step towards greater self-awareness and breakthroughs. Several equus coaching centers have emerged around the world, particularly in the U.S., due to the very impressive and compelling results it produces. The sessions are empowering individuals and teams to be better co-workers, partners and leaders. Overall, they are inspiring us to just be better.
Want a glimpse of what you will experience? Click here  
Contact us at 613-277-4402 or at unbridledcoachingmm@gmail.com