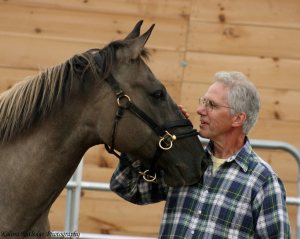 "The most basic of all human needs is the need to understand and be understood. The best way to understand people is to listen to them."
— Ralph Nichols
A Global Movement
While a relatively new phenomenon, Equus Coaching is quickly emerging as one of the most effective and lasting life coaching services offered throughout the world. Equus Coaching combines traditional life coaching methods with the intuitive nature of horses. The horse essentially acts as a mirror, reflecting our fears, our strengths and our impact on others. The merits of this approach have obvious implications for life coaching, which seeks to improve our relationship with others, advance our goals and better our lives.
The psychological benefits of working with horses have long been recognized by  psychologists, some of whom are incorporating horses into their practices; and by those working with physical disabilities,  behavioural challenges and autism.
Horses Don't Lie
Horses have survived for millions of years through their instincts which give them the innate ability to recognize potential danger as well as relate and adapt to their surroundings.  They have the uncanny ability to reflect your behaviour showing you how it affects others, without judgment. A horse will only want to connect with you if the horse deems you are authentic and transparent, and only then will the horse trust you.
On the Ground
At no time do clients ride the horse. Sessions begin with pre-work to understand your objectives and concerns. You will then have the opportunity to interact with the horse, using structured and unstructured ground exercises. You will have much to discover about yourself, as well as the horse. Much of the time with the horse is conducted in silence, "in wordlessness". The real lessons are learned through keen observation, guided reflection and questioning. Sessions can also be conducted in teams to fully appreciate the value of working with others and the merits of team work.
Combining life coaching with the healing powers of horses yields lightning speed results and profound transformations that last!
Contact us at 613-277-4402 or at unbridledcoachingmm@gmail.com