Your health and safety are our #1 priority.
Ste. Anne's Spa is following strict COVID-19 Protocols as will Unbridled Coaching and participants throughout the Retreat.
"Let yourself be silently drawn by the stronger pull of what you really love" ~ Rumi
Join Marlene and Maureen at Ste. Anne's Spa
And Go For It!!
Are you ready to live passionately, to FEEL and ACTIVATE your wildest dreams?!
OK, so you have visualized, juiced, chanted, journaled and still your dreams are elusive. You have said to yourself "Perhaps it is "simply" a matter of shifting your focus from what is not working in your life to what it is you truly want.  But wait a minute!
Let's "rewind the tapes".  Wouldn't it be great to move beyond what you "think" you want and learn how to connect with your heart's desire, connect with your dreams? Wouldn't it be great to not be distracted, driven by the stressful beliefs of your mind but rather pulled and inspired by the higher truth of what your heart is trying to say? Wouldn't it be great to live your life beyond the limits of what even your imagination thinks possible?
Maureen and I went to South Africa last summer, realizing each of our lifetime dreams. And, we had to navigate a lot of negative thoughts and huge fears, over the year of planning and anticipation, to get there!
This Africa-inspired retreat is designed to support you and provide you with a roadmap to your lifetime dream. 
At the beautiful and soul-filling Ste. Anne's Spa, join us on this four day, heart's journey to ignite your wildest dreams. Experience "Going For It" like never before.  As you go on nature walks and enJOY the spa facility, your ability to connect with your heart will blossom.  The horses will then inspire and coach you to listen to your heart's wisdom.  Your two-legged coaches, and the horses will help you to follow this wisdom, to move toward your dreams and meet challenges as they arise. How GREAT is that?!?
Yup, sounds great, however, suspect you would like to know more.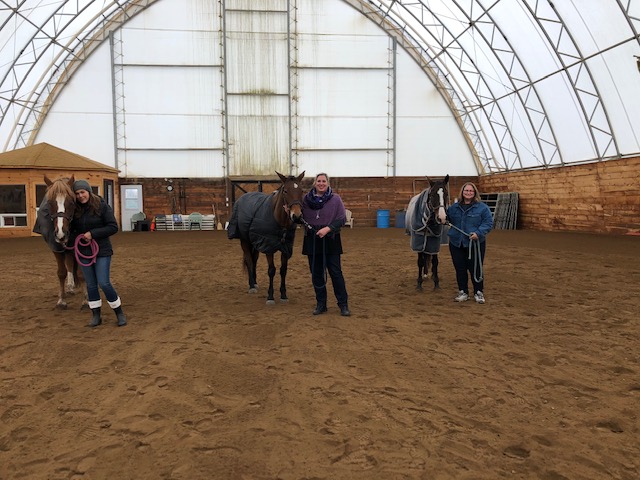 Highlights
Did we say the luxurious Ste. Anne's Spa? Sure did! And you get 4 days and 3 nights with all meals provided (bring on the yummy!)
Meals: Full Breakfast, delicious lunch and 4 course dinner each day included!
Use of all the facility has to offer with a $120 credit to treat yourself to spa services
A shuttle from and to the train station in Cobourg, Ontario
BONUS:

We will have our very own Chef prepare a delicious 4-course dinner for the group in the privacy of our accommodation on Sunday evening. This one-of-a-kind experience is a great opportunity to have all of your culinary questions answered and get to know one of Ste. Anne's Chefs. You will choose your hors d'oeuvre, appetizer, main dishes and dessert in advance, and then look on as our Chef creates tantalizing items like caramelized sea scallops, marinated beef tenderloin and wild mushroom crepes.

Laser one-on-one and group coaching with Maureen and Marlene and Ste. Anne's horses
And much more!
Limited to 8 participants to keep it intimate and transformative
You Will discover your big dream and What is holding you back by:
*Connecting, listening and following the guidance of YOUR heart
*Breaking through patterns that no longer serve you
*Developing clear and compassionate boundaries
*Knowing you are enough (BIG time!)
*Cleaning up confusion, justification, fears, anger and other nasty "waxy build-up"
*Knowing AND living YOUR truth and YOUR dream
*Nurturing yourself first
*Identifying and transforming limiting beliefs
*Rest, Restore body, mind and soul and pamper yourself with spa treatments and hot tubs
*See your true self through the eyes and soul of the horse
*Treat yourself to fine wines, culinary delights and soulful connections with each other
Testimonials

A SHOUT OUT TO UNBRIDLED COACHING: I am loving the "Lifetime Dream – Going For It!" Equus coaching program at Foxview Stables – home of Unbridled Coaching! ~Lisa Anna Palmer

"I am very touched by the miraculous work that you do. Who would have thought that your vision would develop (and continue to grow) as it is, in so many unique and wonderful ways. Amazing! Truly, you are changing lives." ~Sheila Cameron

"Thanks so much for everything.  Your support and insights have been invaluable to me these last few months.  You do very good work." ~ Janet Holden
The Location:
"The Ste. Anne's philosophy focuses on creating an atmosphere to help rebuild your strength, recapture your energy, and reflect on what's truly important in your life. Taking time for yourself is crucial, otherwise your health, family, work and spiritual needs will suffer. We're proud to offer you what our body and spirits need most: relaxation, revitalization and a chance to heal from the intensity of our daily routines. A stay at Ste. Anne's Spa is an investment in yourself and your future well-being. We look forward to seeing you!" ~ Jim Corcoran, Owner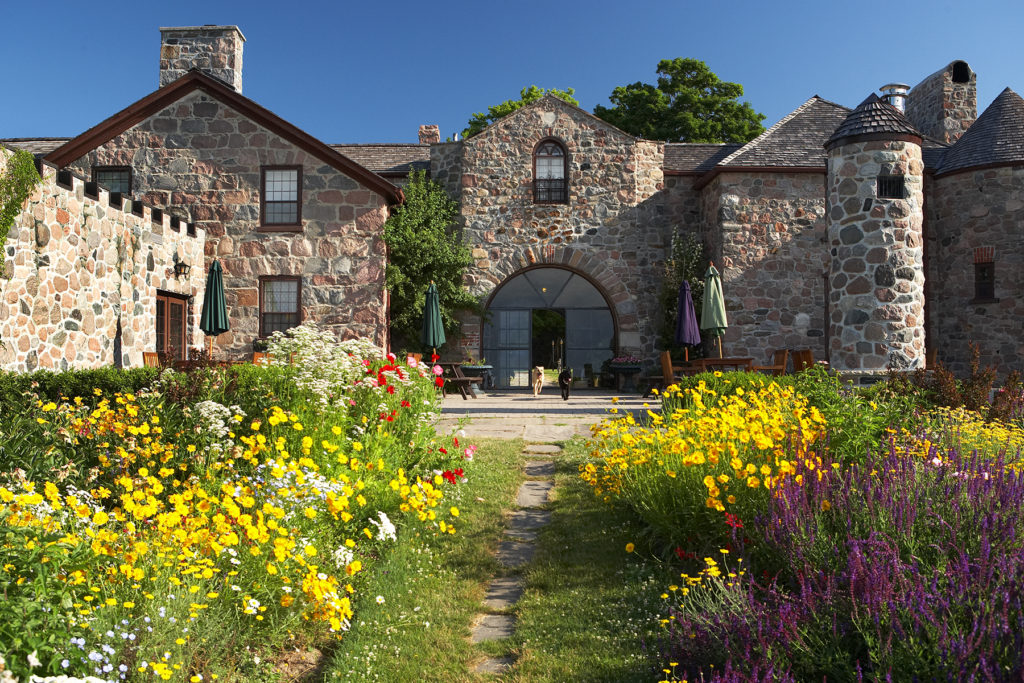 With Lake Ontario on the horizon, Ste. Anne's charming country escape has over 400 acres of bountiful wild-crafted gardens and farmland, winding trails and woodland to explore. You are met with warm greetings with a genuine family-like atmosphere. They offer more than 35 exquisite spa treatments, a seasonal outdoor pool, eucalyptus steam room, saunas and full fitness facility for guests to enjoy during their all-inclusive stay.
Ste. Anne's has recently been expanded to include a new outdoor hydrotherapy facility. This facility has a cold plunge pool with a waterfall, a warm current pool with multiple loungers and two more hot tubs with waterfalls.
You can find out more of what the facility has to offer here: http://www.steannes.com/facilities.html
And you get $120 worth of spa services included. All meals, gratuities, parking included. Pay only for extra spa treatments you may wish to have during your free time.
Accommodation:
EnJOY the beautifully appointed Vista Lago cottage. Vista Lago is located 1.5 km from the Main Inn and sits atop a peak overlooking the rolling hills of Northumberland, and a lovely view of Lake Ontario. 
In-Cottage Amenities:
5 Bedrooms: 3 King Beds & 2 Queen Beds
Self-Contained Unit
Private Hot Tub and Deck
Private Parking
Large Full Kitchen – BYOB
Living & Dining Room
Claw-Foot Tub & Shower
3-Piece Bathroom on First Floor
Gas Fireplace
Complimentary WiFi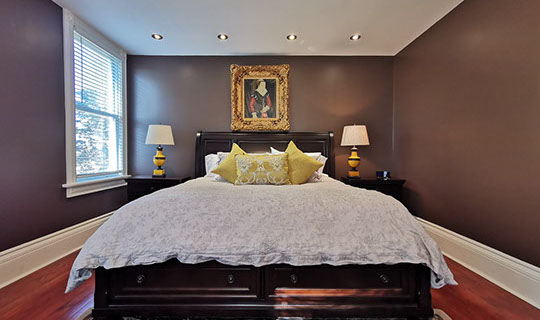 All meals, gratuities, parking included. And you get a $120 spa credit. Pay only for extra spa treatments you may wish to have during your free time.
Travel Arrangements

Each participant will make their own travel arrangements at their own cost.

Train Service

Free shuttle to and from Ste. Anne's Spa from the train station in Cobourg, Ontario. Let Ste. Anne's make all the arrangements and start your journey to your Lifetime Dream with stress free travel. For pricing and more information on round-trip train transportation and shuttle service to and from the spa, please call us toll-free at 1-866-952-5579.

OR
Car Service
Just step out your door and enjoy the simplicity and personal touch of a private car service to Ste. Anne's Spa.  Ste. Anne's offers transportation services to their guests within an approximate radius of 150 km from the spa.  Book a sedan for 1-2 guests, a stretch limo for 3-6 guests or a Mercedes van for 7-12 guests. An ideal stress-free travel option. For inclusions, pricing, benefits or more information on adding transportation to your stay, please call Ste. Anne's toll-free at 1-866-952-5579.


Your Lifetime Dream – Going For It!
Equus Retreat
**Pre-Retreat Call – to set goals and clarify expectations upon registration**
Day 1 – Welcome Reception and Dinner
Arrival at Ste. Anne's Spa! When you arrive at the hotel, you will have a chance to find your room, receive your program materials and meet your two-legged coaches. We will all gather for our first dinner where you will meet your fellow participants and get to know each other while going over the program.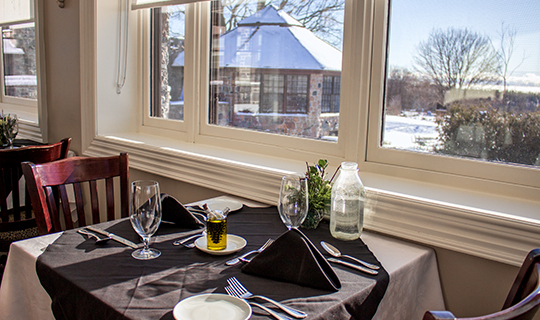 Day 2 – Revealing your lifetime dream
After a good night's sleep and nutritious breakfast, you will meet the Great Ones! ~ Ste. Anne's horses!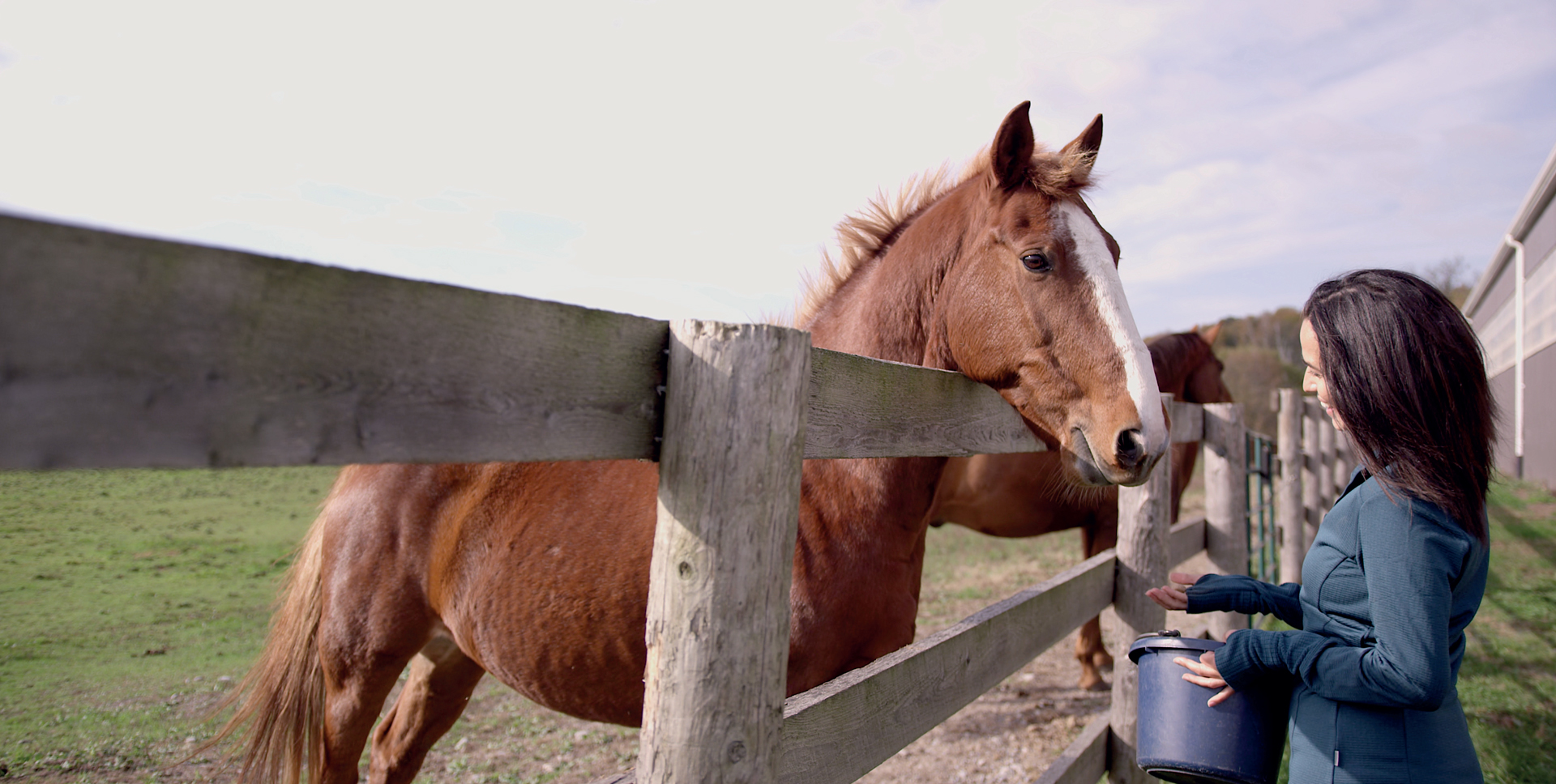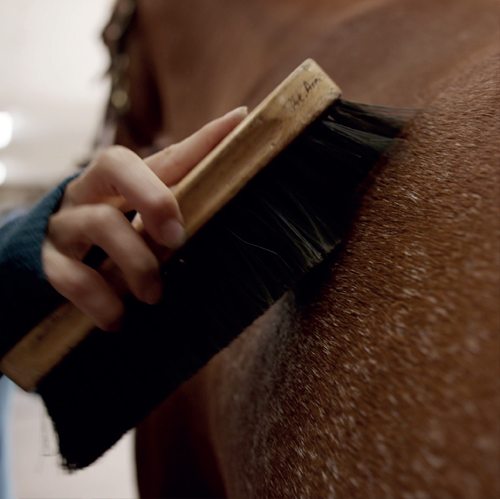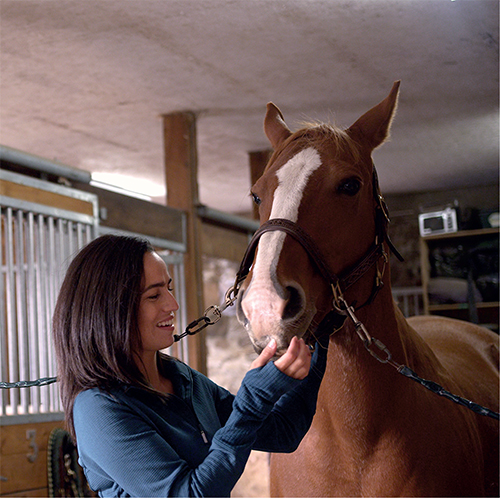 As we go through the day, you will be guided to connect with your heart and your dreams. Like the horses, you will become present to what you are seeing, hearing and feeling and have an opportunity to record what thoughts and feelings are coming up for you. Sixty million years of evolution all "rolled up" in these four-legged coaches, now THAT is intelligence!
With your coaches and fellow participants holding space, you will have the opportunity to connect, one-on-one with a horse. All exercises will take place on the ground (no riding; no horse experience necessary). This initial experience will open you up rapidly to what needs to arise from a place of truth and non-judgement. 
In witnessing the experience of other participants, you will come to experience how truly connected we all are.  As the day progresses, you will discover what your core beliefs are, what are those limiting thoughts you replay over and over, and how you show up as a result of those thoughts. These powerful insights will be further mined so that your ability to connect and listen to YOUR heart can blossom. And finally, discover what your heart truly desires! Your Lifetime Dream!
Doesn't that sound delicious?
Day 3 – Listening to Your Heart – Living Your Dream
Your heart is now full, the horses have inspired.  You are ready to "Go For It!"
But wait!
Are you really ready to take those next steps? Have you sometimes found that once you get back to your "real life", these intentions fade and it's back to that "hamster wheel"?
Stand back!
On this day you will be expertly guided to really dig deep into what stops you from having the life you truly want, from living your lifetime dream!  Your intentions, core beliefs, actions and daily habits, that perhaps unconsciously trip you up, will not only be shaken out but cleaned up.   You will be guided to take charge of the voices in your head (you know the ones!).  You will develop the ability to set boundaries by speaking your truth with confidence, poise and respect.  In removing the clutter that drags you down you can leave this day, standing on a new platform that supports the truth of YOUR heart and leads you to your dreams.
YAHOOOOO!
And to top it all off, we will celebrate your dreams with our private chef 4 course dinner!
Day 4 – Integration and Farewell
Time to say good-bye, bring closure and celebrate. We will end with a delicious breakfast to send you off. As your connection with your dreams is now deeper, you will also find yourself a member of a new and larger herd.  At breakfast, our "take-aways" will be shared and honoured.  This time will provide a perfect launching pad to return to your lives with all the gold you have received.  We will all leave transformed and enthusiastic about galloping toward our dreams.
Happy Trails!
**Post-Retreat Follow-Up Group Call!**
Retreat Cost includes:
*4 days/3 nights in luxurious accommodation
* one-on-one and group coaching by expert coaches
*all meals, gratuities, parking
*a $120 spa credit***
Double occupancy – $2964 + HST
Single occupancy – $3354 + HST
Special rate – $3000 + HST ** 
Due to COVID-19, we have secured a special single occupancy rate for your stay! This means we are able to offer you your own bedroom (no sharing) for only $3000 + HST! You will share a bathroom in the Vista Lago cottage . This is a $354 + HST saving!!
The Vista Lago Cottage has 5 bedrooms so bring along your "herd members" and reserve the whole cottage! Or share it with other participants who will be respecting all the COVID-19 Protocols. After the first 5 people have registered for the Vista Lago Cottage, the remaining 3 participants will be accommodated elsewhere on the property with our special rate, with their own bedroom and shared bathroom.
**Should you prefer to have your own room and own bathroom, the original single occupancy rate remains at $3354 + HST and your room will be elsewhere on the property.
***Pay only for extra spa treatments you may wish to have during your stay.***
Registration and Deposit
Three easy payments:
Deposit:  50% due upon registration $1695 includes HST.
2nd payment: $847.50 due on August 1 includes HST for Single Occupancy with shared bathroom (Single occupancy with own bathroom – $1047.50 includes HST)
3rd payment: $847.50 due on September 1 includes HST for Single Occupancy with shared bathroom (Single Occupancy wit own bathroom – $1047.50 includes HST)
Note: Travel costs to and from the location/event are not included and arrangements are to be made by the participant.
Optional Follow Up Support
Wouldn't it be great to work with the horses some more, get ongoing support and continue your connection to integrate the insights and learnings from the retreat even further? Find out how!
How to register:
Contact Marlene Armstrong at 613-277-4402 or email us at unbridledcoachingmm@gmail.com. You may pay by cash, e-transfer or cheque; or credit card ($85 surcharge/transaction)
REFUND POLICY
Due to the costly non-refundable nature of reserving the venue and the limited spaces available, a cancellation made 60 days or less from the start date of the event is non-refundable. Fifty percent of the event fee will be refunded for a cancellation made between 90 to 61 days prior to a scheduled event. Any cancellation made 91 days prior to the scheduled event is fully refundable minus an administrative processing fee.
Who we are!
Maureen Donoghue and Marlene Armstrong are certified Equus CoachesTM with the Koelle Institute for Equus Coaching and are the co-founders of Unbridled Coaching which has been helping clients move forward since 2011. You can see our bios at www. unbridledcoaching.com