"Let yourself be silently drawn by the stronger pull of what you really love" ~ Rumi
Join Marlene, Maureen and Nevin LIVE in the south of France
for our Equus Coaching retreat
The Art of Be-ing: Living Your Heart's Desire!
2017 Dates to be announced soon!
Are you ready to live passionately, to FEEL and ACTIVATE your true brilliance?

Leap out of the wheel of self improvement and join us to experience your perfect wholeness that is waiting to be unleashed – Giddy Up!!!!
OK, so you have visualized, juiced, chanted, journaled and still "no cigar" (that last word is probably not real, but let's give our inner critic something to chew on).  Having done all that, are your relationships still rash provoking, your career path rocky and your cash flow choked, so what is up with all that?  You have said to yourself "Perhaps it is "simply" a matter of shifting your focus from what is not working in your life to what it is you truly want.  But wait a minute!
Let's "rewind the tapes".  Wouldn't it be great to move beyond what you "think" you want and learn how to connect with your heart's guidance? Wouldn't it be great to not be distracted, driven by the stressful beliefs of your mind but rather pulled and inspired by the higher truth of what your heart is trying to say? Wouldn't it be great to live your life beyond the limits of what even your imagination thinks possible?
In the beautiful south of France, join us on this seven day, heart's journey. Experience the "Art of Being" like never before.  As you go on guided walks, mediate, do yoga, your ability to connect with your heart will blossom.  The horses will then inspire and coach you to listen to your heart's wisdom.  Your two legged coaches, and the horses will then help you to follow this wisdom, to move forward in your life and meet challenges as they arise. How GREAT is that?!?
Yup, sounds great, however, suspect you would like to know more.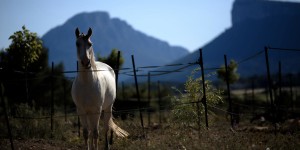 Highlights
Did we say the south of France? Sure did! 7 days and 6 nights
Excursions – Guided and Self Select
All meals provided (again, south of France, bring on the yummy!)
One-on-one coaching with the horses (safety is first – all on the ground exercises)
Seasoned Life and Equus Coaches (80 years of experience between them)
Practical exercises and take home resources (your Heart's Desire toolkit)
Here's a glimpse: https://youtu.be/E5FU79JLILo
You Will Be Transformed By:
Connecting, listening and following the guidance of YOUR heart
Becoming the cause and not the effect of your life
Breaking through patterns of people pleasing and approval seeking
Developing clear and compassionate boundaries
Knowing you are enough (BIG time!)
Cleaning up confusion, justification, fears, anger and other nasty "waxy build-up"
Knowing AND living YOUR truth
Nurturing yourself first as the key to best nurturing others
Identifying and transforming limiting beliefs
Who we are!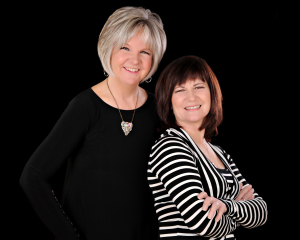 Maureen Donoghue and Marlene Armstrong are certified Equus Coaches with the Koelle Institute for Equus Coaching and are the co-founders of Unbridled Coaching which has been helping clients move forward since 2011. You can see our bios at www. unbridledcoaching.com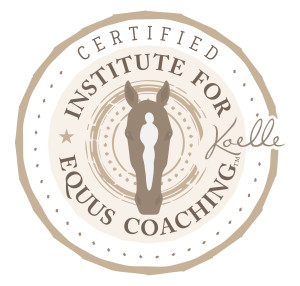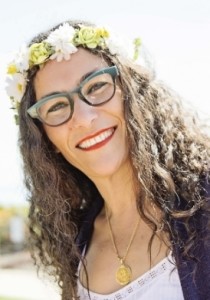 Nevin Elgendy is a certified Life Coach who helps her clients find a sense of inner peace by challenging their limiting beliefs and inspiring them to create the life they desire. She graduated from the Life Coach Training Program by Martha Beck, who is a monthly contributor to Oprah Winfrey magazine and one of the world's foremost Life Coaches. Nevin has been trained on the Strategic Intervention Method at the official Coach Training School of Anthony Robbins, Robbins-Madanes Training. She holds a Bachelor's degree on Mass Communication/Media Studies from American University of Cairo and a graduate degree in project management from Boston University. Nevin resides in Ottawa. You can find out more about Nevin at http://www.nevinelgendy.com.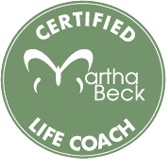 Location:
Grand Pic Saint Loup in Montpellier in the South of France has its own distinctive character, with "must-sees" that make it a veritable place of discovery, escape and flavour. The vineyards located in breathtaking valleys are a definite visit.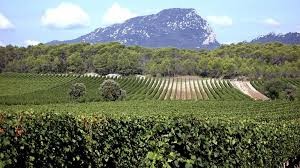 Accommodation:
L'Ostal du Pic Saint Loup is a charming, cosy bed and breakfast that offers single or double occupancy (your choice) along with a delicious nutritious breakfast for 7 days/6nights. Lunch and dinner will also be provided throughout your stay.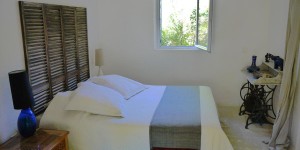 Travel Arrangements
Each participant will make their own travel arrangements at their own cost.
The Art of Be-ing –  Your Journey
Day 1 – Welcome Reception and Dinner
Arrival in Montpellier, where the vineyards are their pride and joy! When you arrive, you will be welcomed and picked up at the airport.  Once at the hotel, you will have a chance to find your room, receive your program materials and meet your two-legged coaches. We will all gather for our first dinner where you will meet your fellow participants and get to know each other and go over the program.  We will also experience a heart connection circle together around your intention for "being" with us.  Houston we have lift off!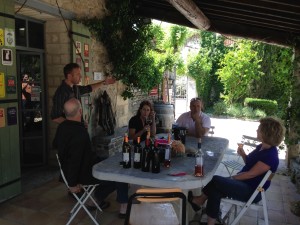 Day 2 – Connecting to Your Heart
Being Aware – Being Conscious
This day will be perfect for you to truly "land" after the excitement from your trip. After a good night's sleep and nutritious breakfast at the L'ostal du Pic Saint Loup, you will be able to connect with fellow participants and your coaches in the surrounding countryside on a nature hike in the beautiful area of Grand Pic Saint Loup or visit the magnificent Mediterranean sea.  As we go through the day, you will be guided to connect with your heart. Like the horses, you will become present to what you are seeing, hearing and feeling and have an opportunity to record what thoughts and feelings are coming up for you as you experience the vastness and beauty of nature. All of us have experienced moments of "being in the flow" of life. On this day, we will explore how to be more available to all that.  We will enjoy a picnic lunch packed by the Inn somewhere along the trail.
Doesn't that sound delicious?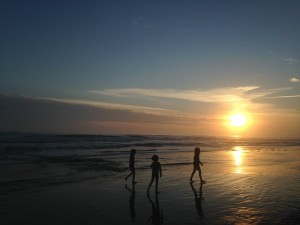 Day 3 – Listening to Your Heart
Discerning the Heart's Voice – Asking Questions
Now that we have truly "landed" we will be ready to meet and play at Les Cabanelles with The Masters (horses of course!).  Sixty million years of evolution all "rolled up" in these four-legged coaches, now THAT is intelligence! With your coaches and fellow participants holding space, you will have the opportunity to connect, one-on-one with a horse. All exercises will take place on the ground. This initial experience will open you up rapidly to what needs to arise from a place of truth and non-judgement.  In witnessing the experience of other participants, you will come to experience how truly connected we all are.  As the day progresses, you will discover what your core beliefs are, what are those limiting thoughts you replay over and over, and how you show up as a result of those thoughts. These powerful insights will be further mined so that your ability to connect and listen to YOUR heart can blossom. And finally, discover what your heart truly desires!
.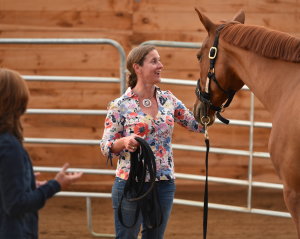 Day 4  – Your Heart's Desire Toolkit
The Clean Up – The Transformation Continues
Your heart is now full, the horses have inspired.  You are ready to leap into new "pastures".
But wait!
Are you really ready to take those next steps? Have you sometimes found that once you get back to your "real life", these intentions fade and it's back to that "hamster wheel"?
Stand back! "
Heart's Desire Toolkit" to the rescue.  On this day you will be expertly guided to really dig deep into what stops you from having the life your truly want and turning that all around.  Your intentions, core beliefs, actions and daily habits, that perhaps unconsciously trip you up, sapp you, will not only be shaken out but cleaned up.   You will be guided to take charge of the voices in your head (you know the ones!) and lead them to your success (I AM enough!).  You will develop the ability to set boundaries by speaking your truth with confidence, poise and respect.  In removing the clutter that drags you down and with a 10 step detailed roadmap in hand, you can leave this day, standing on a new platform that supports the truth of YOUR heart.
YAHOOOOO!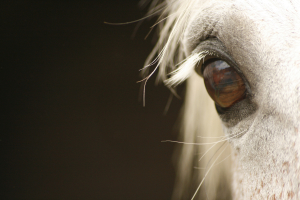 Day 5 – Following Your Heart
Being A Leader – Moving Forward
Time for a "before" and "after" experience.  The Great Ones will show you what is now NEW in you.  You will experience, through the eyes of a horse, what it feels like to be connected, listening and following the truth of your heart.  They will show you what to do if you do lose that connection, how to get it back again quickly and move forward.
Now won't that be quite the gift to take home?  After all, how we do one thing is how we do everything.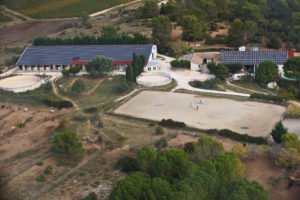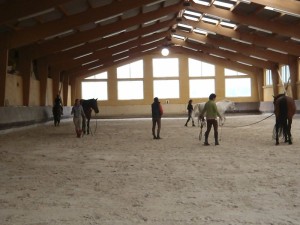 Day 6 – Connecting, Listening and Following Your Heart
Integration Time!
This will be a very important day! On this day, you are allowing yourself time to start to integrate all that your mind, body and heart have experienced.  Time such as this is very powerful and the impact, for the most part, goes beyond our understanding.  On this day, you are also allowing yourself time to further nurture this newly developed and precious relationship with your heart.
In the morning, you will tap into your creativity and express what is now bubbling up in you to move forward. You will be guided, by Nevin, to design a vision board. Accessing your powerful intelligence, pictures and messages will come to you that inspire next steps. Nevin's vision board workshops have been selling out, so all manner of deLIGHT will be happening.
In the afternoon, excursions will be available. We have several to choose from, anywhere from tours of historical villages to wine tasting in the beautiful vineyards. Sigh!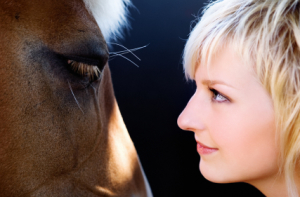 Day 7 – Returning to Your Next Chapter
Time to say good-bye, bring closure and celebrate. We will enjoy the morning together and end with a delicious lunch to send you off. As your connection with yourself is now deeper, you will now find yourself a member of a new and larger herd.  On this day, our "take-aways" will be shared and honoured.  This time will provide a perfect launching pad to return to our lives with all the gold we have received.  We will all leave transformed and enthusiastic about galloping (and slowly trotting) into our future.
Happy Trails!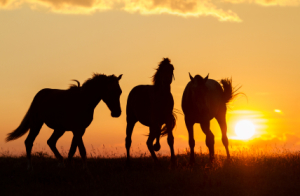 Registration and Deposit
Event Cost – $2997 CAN. Includes all meals and accommodation during the event. Three easy payments:
Deposit:  $999 due upon registration;
2nd payment: $999 due on July 25;
3rd payment: $999 due on August 25.
*Note: Travel costs to the location/event and gratuities are not included in the registration fee. 
How to register:
Contact Marlene Armstrong at 613-277-4402 or email us at unbridledcoachingmm@gmail.com. You may pay by cash or cheque; or credit card ($85 surcharge)
REFUND POLICY
If you cancel on or before (to be announced), you will be refunded the registration fee paid, less the deposit fee.  No refunds will be issued for cancellations received after (to be announced).