Corporate Retreats and Team Building Workshops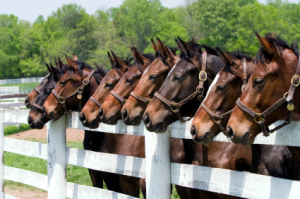 Corporate Workshops
Why suffer through endless presentations and reports? Corporate workshops are supposed to be opportunities to troubleshoot and allow for innovative thinking. What better way to realize this than to spend time in the great outdoors with horses and in an environment that will quickly improve motivation and truly build leadership, communication skills and teamwork. Most of all, you will have fun doing it!
Unlike other traditional approaches, Unbridled Coaching provides corporations with immediate and lasting results in the areas of leadership, communication and team-building.
For more details or to book a corporate retreat/workshop on mutually convenient dates, please contact us at info@unbridledcoaching.com.  Here is a clip from BBC of our master Equus Coach, Koelle Simpson, to give you a taste of what it is all about….
http://www.youtube.com/watch?v=fMsTT6BepEI
Limited to 20 participants.  
Contact us at 613-277-4402 or at unbridledcoachingmm@gmail.com