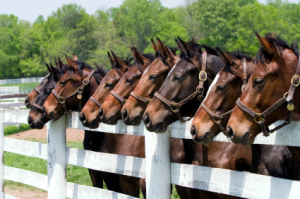 Corporate Workshops
Why suffer through endless presentations and reports? Corporate workshops are supposed to be opportunities to troubleshoot and allow for innovative thinking. What better way to realize this than to spend time in the great outdoors with horses and in an environment that will quickly improve motivation and truly build leadership, communication skills and teamwork. Most of all, you will have fun doing it!
Unlike other traditional approaches, Unbridled Coaching provides corporations with immediate and lasting results in the areas of leadership, communication and team-building.
Our Corporate Leadership and Team Building  program is specifically aimed at improving the conversations that go on in organizations to build better relationships. The the quality of an organization's culture is directly impacted by the quality of the relationships within the organization . Our Relationship Intelligence ModelTM provides the multiplier effect needed to positively affect your bottom-line.
And the best part of our Corporate Program is that the horses allow us to customize it to YOUR organization/corporation!
To book your no obligation Discovery Session to find out how we can help your organization get fast insights and big results (just like the horses), contact us at 613-277-4402.
Here is a clip from BBC of our master Equus Coach, Koelle Simpson, to give you a taste of what it is all about….
http://www.youtube.com/watch?v=fMsTT6BepEI
Limited to 20 participants/session.  
Contact us at 613-277-4402 or at unbridledcoachingmm@gmail.com
Testimonials:
"Understanding the importance of animals in my personal life, the critical link between humans and animals and working for an organization that fosters the health of animals, people and the environment, the idea of undertaking an equine communication and leadership coaching session for staff made all kinds of sense to me. I had searched online for the history and the benefits of this type of coaching and understood some of the elements involved. But I was curious about actual benefits for my work colleagues and myself.
I was not disappointed last September (2019) going through the exercises with the program horses and seeing the valuable feedback they can provide on an individual basis. Maureen and Marlene provided the group with the necessary guidance to safely interact with their horses then let us handle them in our own way. Some of the learnings coming from those interactions were insightful without being threatening. People could consider more effective ways to communicate both verbally and through body language and take away some important life lessons.
I want to thank the Unbridled Coaching ladies for an incredible experience and bringing this very unique interpersonal perspective into our working lives!"
~Monique Charron – a/Executive Director, Veterinarians Without Boarders
****
Unbridled Coaching helped Hay Design Incorporated, an award-winning multidisciplinary team who ensures quality client engagement through nurturing a rich collaborative environment. Cathy Hay, Hay Design President and Founder states:
"To succeed in our industry, we need the courage to explore unconventional approaches to design, so trust is essential. Unbridled Coaching customized an Equus experience, which allowed me to witness the degree to which that existed within our team.  Through our interactions, the horses perfectly mirrored the degree of confidence, clarity and communication we had with each other, and all in a nonjudgmental manner.  I highly recommend this experience to any leader that wants to tap into and amplify the talents of their team." ~Cathy Hay, President and Founder, Hay Design