Okay – so you want to live out your lifelong dream.
"The" dream. The Thing that everyone talks about – your peers, your kids, your spouse, your realtor; your cousin, your hair stylist, your financial planner. They all seem to have stumbled across the Thing. You don't know what it is, exactly. You just know that it's working for them. The Thing is workin' real good, and you want it for yourself.
That "thing"? It's just their own unique sense of purpose.
Not just any purpose. Their purpose. And, guess what?
You have one, too.
What does purpose have to do with lifelong dreams? Dreams are full of purpose. Dreams are born within us for purpose. We follow dreams for the purpose of fulfillment, achievement, peace, joy, love – the purpose of feeling something that is significant and specific to our individual needs.
In short – your dreams are yours for a reason. Because of this, they'll politely nag at your insides until you find the right strategies to unleash them, embrace them, and bring them to life. It's simple: recognize your dreams, follow your purpose. Feel. Happy, loved, successful, secure – you've made it! You finally have the Thing.
Sounds easy, right? Then why haven't you gotten there yet?
You might be following the wrong roadmap.
By allowing fear, shame, doubt, and feelings of unworthiness to direct our thoughts, we often end up not where we want to be, but where we believe we must go in order to avoid pain, failure, or abandonment. So, where's the other roadmap? The better one?
It's within you.
Your intuition can lead the way, but first you have to find the courage to follow it. This is where the horses come in. Horses are masters of intuition, and their tendencies to mirror human emotion, along with their innate responses to connection and interaction, can guide you through the process of locating your personal pain points and unique desires. If there's anything horses won't do, it's feed our egos! These animals are blatant truth tellers, and our own truths are of the highest values to each and everyone of us. Our truths are the real roadmap. And to see where we want to go in life, we first need to know where we stand.
Join us at Ste. Anne's Spa from October 22 to 25, 2021 and experience "Going for it!" like never before.
Over the course of four days and three nights, you will develop strategies for:
● Practicing self-awareness, accountability, and the power that lies behind perception
● Establishing healthy boundaries within yourself, your relationships, and your environment
● Understanding the value of honouring your needs , personal prompts, and wisdom
● Breaking down limiting beliefs and embracing your full potential
● Harnessing the skill of listening to and abiding by your inner guidance
And let's not forget – you'll be at the spa!
"The Ste. Anne's philosophy focuses on creating an atmosphere to help rebuild your strength, recapture your energy, and reflect on what's truly important in your life. Taking time for yourself is crucial, otherwise your health, family, work and spiritual needs will suffer. We're proud to offer you what our body and spirits need most: relaxation, revitalization and a chance to heal from the intensity of our daily routines. A stay at Ste. Anne's Spa is an investment in yourself and your future well-being. We look forward to seeing you!"
– Jim Corcoran, Owner
Between the Spa's picturesque surroundings and its team of experts, Ste. Anne's serves you with rest, relaxation, and replenishment in mind. Here are some of the opportunities that you can expect during your stay:
● A hardy morning breakfast, lunch, and four-course dinner (daily)
● An Exclusive Dining Experience: Sunday evening, our group will enjoy an ambient dinner in an exclusive group setting. Our private chef will prepare a decadent four-course meal, answer all of your culinary questions, and display the art of crafting fine cuisine for added entertainment. Choose from a number of tantalizing dishes, including caramelized sea scallops, marinated beef tenderloin, wild mushroom crepes, and more.
● Use of all on-site amenities
● A $120 credit , courtesy of Ste. Anne's, to enjoy the spa treatment of your choosing
● Shuttle service to and from the train station in Cobourg, ON
● One-on-one life coaching with certified Equus Coaches Marlene Armstrong and Maureen Donoghue and the horses of Ste. Anne's Spa
Discover more advantages of Ste. Anne's Spa , including it's wild-crafted gardens, exquisite spa services, and pristine, lake-view cottages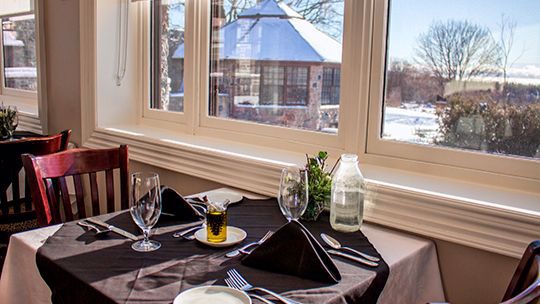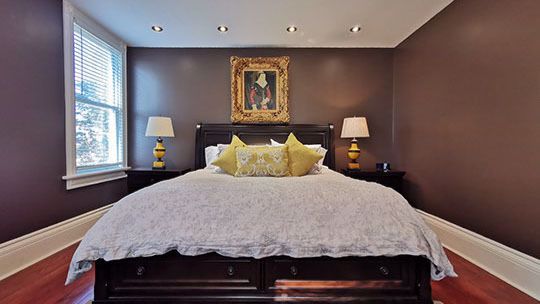 The Retreat
Day One – Welcome Reception and Dinner
You arrive at Ste. Anne's Spa and breathe in the country air, the wildflowers, and the sense of clarity that you know awaits. You settle in your spacious, private room, unpack your belongings, and meet your equus life coaches face-to-face. At the dinnertime gathering, you connect with your fellow participants , review the program, and enjoy some culinary delights before heading into day two of your courageous, dream-catching journey.
Day Two – Reveal Your Lifelong Dream
You've slept amazing and scarfed down your first hardy Ste. Anne's breakfast, but the best is yet to come. It's time to meet your mentors – the horses of the spa! Today, you'll work with the horses as they harness sixty million years of intelligence and evolution to guide you through personal, groundbreaking realizations.
The ground exercises with your four-legged master will allow you to play witness to your deepest thoughts and feelings from a safe place of non-judgement and self compassion . You will discover more about your core values, self-limiting beliefs, and how the way in which you perceive yourself directly impacts your experience of the world around you.
Day Three – Listen to Your Heart. Live Your Dream.
Your heart is full, your dreams await.
You're ready to go for it.
Today, the horses and coaches help you translate your retreat takeaways into a real world call to action . They will share their expert knowledge and strategies to help you dig deeper, set boundaries, and listen to your inner prompts that stem from a place of love, courage, and vulnerability. By the end of your day, you'll hold the absolute certainty of knowing what you want, how capable you are of achieving it, and how to stop yourself from getting in your own way – ever again!
This calls for celebration – hence, the exclusive dining experience!
Day Four – Integrate and Bid Farewell
The end of your stay at Ste. Anne's Spa makes way for a new beginning like you've never experienced before. After enjoying one last, savoury breakfast with the peers that you've grown so close with, you realize that the experience has brought you all towards something greater, both separately and united. You see yourself more clearly, and believe in yourself more highly than ever before. While we enjoy our last meal together, we will reflect on what we've learned, how we've grown, and how we'll choose to live from this day forward. Leaving may feel bittersweet, but you're ready to hit the ground running – maybe even galloping – towards your lifelong dream.
Your Equus Coaches
Maureen Donoghue and Marlene Armstrong are certified Equus CoachesTM  with the Koelle Institute for Equus Coaching . The co-founders of Unbridled Coaching, Maureen and Maureen have been helping clients transform their lives for nearly a decade. Learn more about each of them and why they love what they do here .
We've had the pleasure of hosting Equus Coaching clinics since 2011, and we've managed to round up a family of beautiful souls along the way! Here's what some of our clients have to say about our life coaching:
"A SHOUT OUT TO UNBRIDLED COACHING: I am loving the "Lifetime Dream – Going For It!" Equus coaching program at Foxview Stables – home of Unbridled Coaching!" ~
-Lisa Anna Palmer, author of Light a Fire in Their Hearts
"I am very touched by the miraculous work that you do. Who would have thought that your vision would develop (and continue to grow) as it is, in so many unique and wonderful ways. Amazing! Truly, you are changing lives."
-Sheila Cameron
"Thanks so much for everything. Your support and insights have been invaluable to me these last few months. You do very good work."
-Janet Holden
Ready to invest in your future?
We've tried to make this as easy as possible by breaking things down. Here's how it works:
1) Deposit: 50% due upon registration – $1695, includes HST.
2) Second Instalment: $847.50 due on September 31, 2021 – includes HST for Single Occupancy with shared bathroom (Single occupancy with private bathroom – $1047.50, includes HST)
3) Third Instalment: $847.50 due on October 15, 2021 includes HST for Single Occupancy with shared bathroom (Single Occupancy with private bathroom – $1047.50, includes HST)
Ste. Anne's Spa is offering savings of over $350. Just like us, they want you to grab hold of this opportunity and meet your lifelong dream face-to-face. They're making things more affordable so that nothing stands in your way!
*Note: Travel costs to and from the location/event are not included and arrangements are to be made by the participant.
In order to serve you better, reservations are limited.
Call 613-277-4402, or email ( unbridledcoachingmm@gmail.com ) to register now.
Refunds – When You'd Rather Not Have the Time of Your Life
Due to the costly non-refundable nature of reserving the venue and the limited spaces available, a cancellation made 60 days or less from the start date of the event is non-refundable. Fifty percent of the event fee will be refunded for a cancellation made between 90 to 61 days prior to a scheduled event. Any cancellation made 91 days prior to the scheduled event is fully refundable minus an administrative processing fee.
And Last but Not Least, A Word About COVID-19…
All coaches, participants, staff members (and horses) will be following strict COVID-19 protocols that have been implemented for your safety and peace of mind. Find more details here