Join Marlene, Maureen and Nevin on
October 21 & 22
This workshop is a weekend full of insights on how to listen, connect and follow your heart and how to get want you truly want.
Saturday morning allows time to connect one on one with the horses.  Your coaches (two and four legged) and your fellow participants, will hold space for you during this time of connection.  All this will take place on the ground. The horses will help you to experience how you show up and what core beliefs influence you.  In all this, you will be able to further mine your ability to connect and listen to your heart.
In the afternoon and Sunday morning,  you will be expertly guided by Nevin to really dig deep into what stops you from having the life your truly want and turning that all around.  Your intentions, core beliefs, actions and daily habits, that perhaps unconsciously trip you up, will not only be shaken out but cleaned up.  You will be guided to take charge of the voices in your head (you know the ones!) and lead them to your success (I AM enough!).  You will develop the ability to set boundaries by speaking your truth with confidence, poise and respect.  In removing the clutter that drags you down and with a 10 step detailed roadmap in hand, your connection to the guidance of your heart is now in the fast lane!
On Sunday afternoon, you will experience a "before" and "after" with the horses. The Great Ones will show you what is now NEW in you.  You will experience, through the eyes of a horse, what it feels like to be connected, listening and following the truth of your heart.  They will show you what to do if you do lose that connection, how to get it back again quickly and move forward.
Saturday
8:30 a.m. to Noon – One on One Connection with a Horse
Noon to 1 p.m. – Lunch – Bring your own
1 p.m. to 5 p.m. – The Heart's Desire Toolkit
Sunday
8:30 to Noon – The Heart's Desire Toolkit (cont'd)
Noon to 1 p.m.  – Lunch – Bring your own
1 p.m. to 5 p.m. – Second One-on-One Connection with a Horse
5:30 p.m. – Optional Dinner Together – Separate Bills
Limited to 7 participants.
Who we are!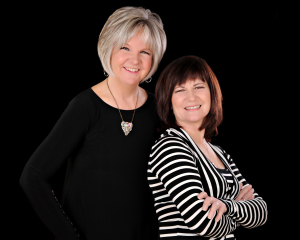 Maureen Donoghue and Marlene Armstrong are certified Equus Coaches with the Koelle Institute for Equus Coaching and are the co-founders of Unbridled Coaching which has been helping clients move forward since 2011. You can see our bios at www. unbridledcoaching.com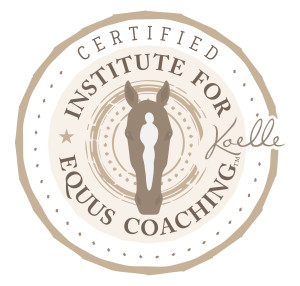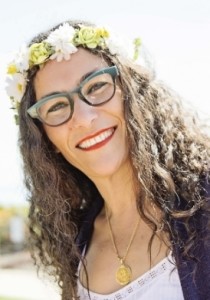 Nevin Elgendy is a certified Life Coach who helps her clients find a sense of inner peace by challenging their limiting beliefs and inspiring them to create the life they desire. She graduated from the Life Coach Training Program by Martha Beck, who is a monthly contributor to Oprah Winfrey magazine and one of the world's foremost Life Coaches. Nevin has been trained on the Strategic Intervention Method at the official Coach Training School of Anthony Robbins, Robbins-Madanes Training. She holds a Bachelor's degree on Mass Communication/Media Studies from American University of Cairo and a graduate degree in project management from Boston University. Nevin resides in Ottawa. You can find out more about Nevin at http://www.nevinelgendy.com.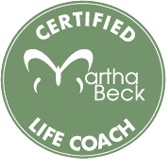 Testimonials
"I went in with an open heart and an open mind – so much connection, so much learning and realization, I'm still processing all of it. Thank you to Unbridled Coaching, Marlene Armstrong, Maureen Donoghue, Vanessa Parkins, and Nevin Elgendy for all of it, and beyond, to our four-legged coaches, Rachel our horse handler, and to everyone there as we all held space for each other". ~Melanie Moore
"The Art of Being changed how I think about things; most of all, the importance of knowing and asking for what you want. I experienced how I can try different approaches when things are not working in my life, rather than trying harder or being more willful.  This workshop appreciated the importance of the rationale mind AND one's feelings.  In the past, I could disregard how I felt about things, now I know to trust this more. " ~ Eileen Donoghue, Ph.D., Consultant in Industrial/Organizational Psychology
"I was able to use the tools from the Art of Being right away. This experience taught me to fully connect and listen to the wisdom of my body.  By trusting this inner wisdom, my relation with my inner critic is now transformed, and I am clear who is leading my life.  I am now taking full ownership for my connection with myself and others."  ~ Anne Lafrance
"I came with no expectations and left feeling lighter, rejuvenated and like a new and better person.  For years, I had been afraid of growing older by myself.  I am now looking forward to my future, without this fear, I know I am enough; I can tap into my inner strength, hear what is right for me and act on that. Thank you, from the bottom of my heart."  ~ Melanie Yearington
"With only one interaction with the horse, I came to see how my beliefs were holding me back for fear of being rejected.  I now know, that in connecting and listening to my inner truth, I don't have to play small; I can go for what I want!" ~ Anne deButte, Grief Coach
Investment:
$599 + HST. Or you can make 3 easy payments of $233 + HST by credit card or cheque. First payment is due upon registration.
To register, complete the form below or call Marlene at 613-277-4402.
One Payment Registration Form:
For Payment Plan Registration, contact Marlene directly at 613-277-4402.
Refund policy
Due to the costly non-refundable nature of reserving the venue and the limited spaces available in workshops, a cancellation made 30 days or less from the date of a workshop is non-refundable.  Should you cancel 48 hours or less from the date of your session, there will be an extra administration fee of $25 that will be donated to a horse rescue facility. Fifty percent (50%) of the workshop fee will be refunded for a cancellation made between 60 to 31 days prior to the workshop.  Any cancellation made 61 days prior to the workshop is fully refundable minus any processing fees.  Please note that should you need to cancel every effort will be made to apply any non-refunded amount to a future workshop.