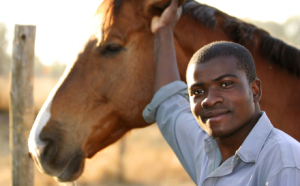 Whether you are looking to advance in your career or address personal issues, Unbridled Coaching has options that will help you achieve your goals. Our programs are tailored to respond to individual or group needs. Equus Coaching involves partnering with one of our planet's most intuitive and authentic animals – the horse. Horses have no judgment; they will lovingly and playfully assist you in understanding the messages you send to the world and reflect back how those messages are received.
Want a glimpse of what you will experience? Click here
One-on-one Sessions
Private, personalized sessions tailored to the individual's needs based on pre-work and followed-up within 2 weeks. To learn more.
Lead Your Best Life Workshop
Bring your hopes, a pair of comfortable shoes, and the desire to close the gap between wishing your world would change and becoming the one who leads your dreams into reality. To learn more.
Special Workshops
From time to time we team up with other coaches to bring you workshops which have a particular theme.  For example, we are offering several Passion-Play-Purpose workshop in 2014 with Passion Coach Lisa Palmer. To learn more.
Team Retreats
What better way to realize innovative thinking than to spend time in the great outdoors with horses and in an environment that will quickly improve motivation and truly build teamwork. Most of all, you will have fun. To learn more.
Speaking Engagements
We can provide compelling and very moving presentations about what it takes to be a leader and to truly motivate, using our experience with horses as reference. To learn more.
Contact us at 613-277-4402 or at unbridledcoachingmm@gmail.com